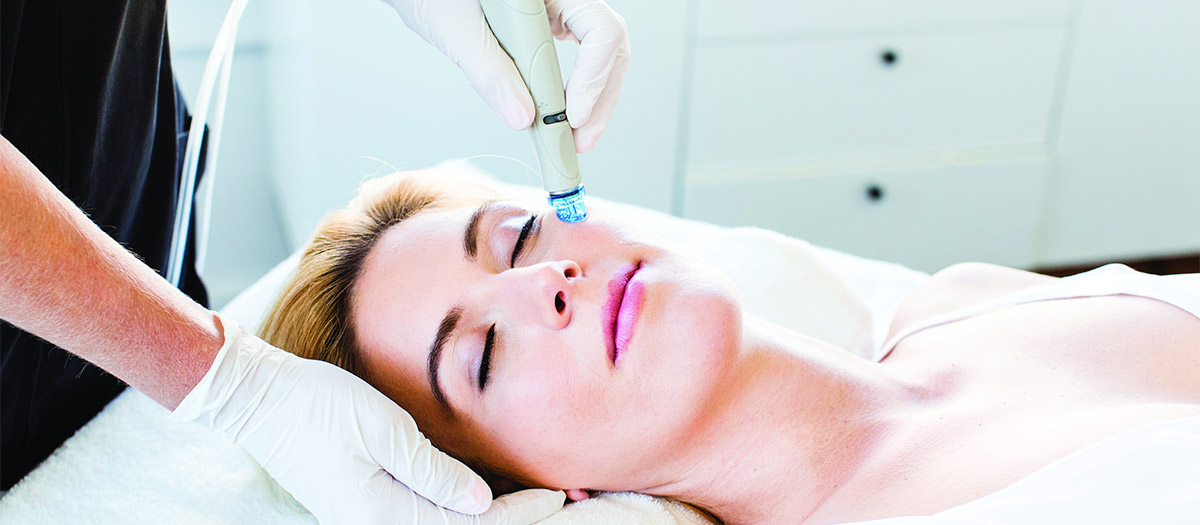 Join us as we introduce HydraFacial™, our exciting new spa service, on Saturday, April 7th and Sunday, April 8th, 2018.
BONUS OFFER:
Book your HydraFacial and receive complimentary blowout voucher for your next visit Tuesday – Friday with an academy-level stylist only.
The HydraFacial treatment is the newest advance in non-laser skin resurfacing. HydraFacial is the only hydradermabrasion procedure that combines cleansing, exfoliation, extraction, hydration and antioxidant protection simultaneously, resulting in clearer, more beautiful skin with no discomfort or downtime. The treatment is soothing, moisturizing, non-invasive and non-irritating.
The HydraFacial treatment is designed for all skin types. Even the most sensitive skin easily tolerates the HydraFacial treatment. Your skincare professional may choose specific treatment serums and/or customize the treatment for your unique skin conditions and needs.
HydraFacial treatments address the following: Fine lines & Wrinkles, Elasticity & Firmness, Tone & Vibrancy, Skin Texture, Brown Spots, Oily & Congested Skin, and Enlarged Pores. Learn more about HydraFacial on their website.
Special Event
Saturday, April 7th and Sunday, April 8th, 2018 – Choose a HydraFacial-only service for $159 (regularly $200) or take your treatment to the next level…Add a Bio Energy Lift Luxury Facial (includes a face, neck and shoulder plus a hand and arm massage). An advanced facial that helps re-energize cellular respiration, restore skin density and firmness, and diminish discoloration for luminous, even-toned skin (Regularly $138.00). Special Event Combo price $263.00. A savings of $75.00!
Book your appointment today! A $25.00 deposit will secure your appointment and will be used towards your service at time of check out. Call 973-746-8426 today to book!
Special Pricing
HydraFacial Treatment Only
$200 only $159
on April 7th & April 8th!
(Duration – 30 min.)
Special Event Combo
HydraFacial and Bio Energy Lift Luxury Facial
$338 only $263
on April 7th & April 8th!
(Duration – 80 min. total)
Watch it work