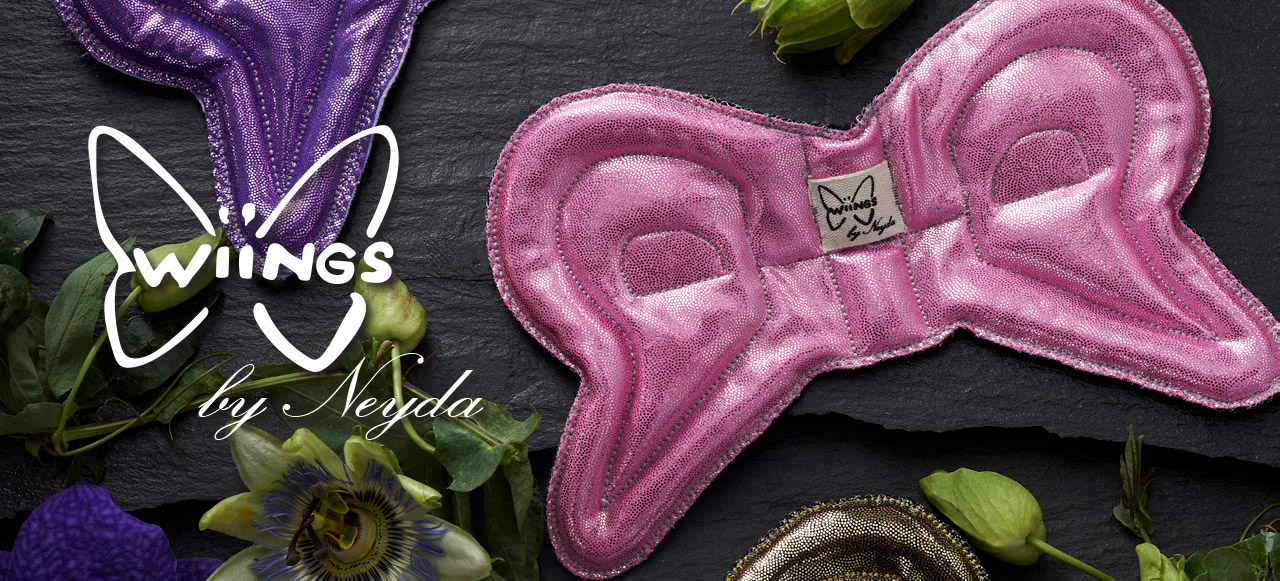 Vibrational therapy for holistic healing and deep relaxation.
The Wiings Wellness Face Mask, a beautiful, butterfly-shaped mask, rests gently over the eye area. It is designed to stimulate acupressure and reflexology points on the face and trigger Ayurvedic marma point therapy, releasing blocked or stagnant energy.
Stronger than quartz and other crystals known for energy healing, the magnetic basalt stone inside the Mask stimulates vibrations in the body that ease tension in the fascia (connective tissue), and help face muscles relax.
Special Event – December 14th, 2019 – BONUS Gift
Don't miss Wiings Founder, Neyda Figueroa, on December 14th, 2019 from 11am – 4pm demonstrating and answering any questions about the Wiings Wellness Face Masks.  BONUS: Receive a free gift with the purchase of one or more Wiings Wellness Face Masks.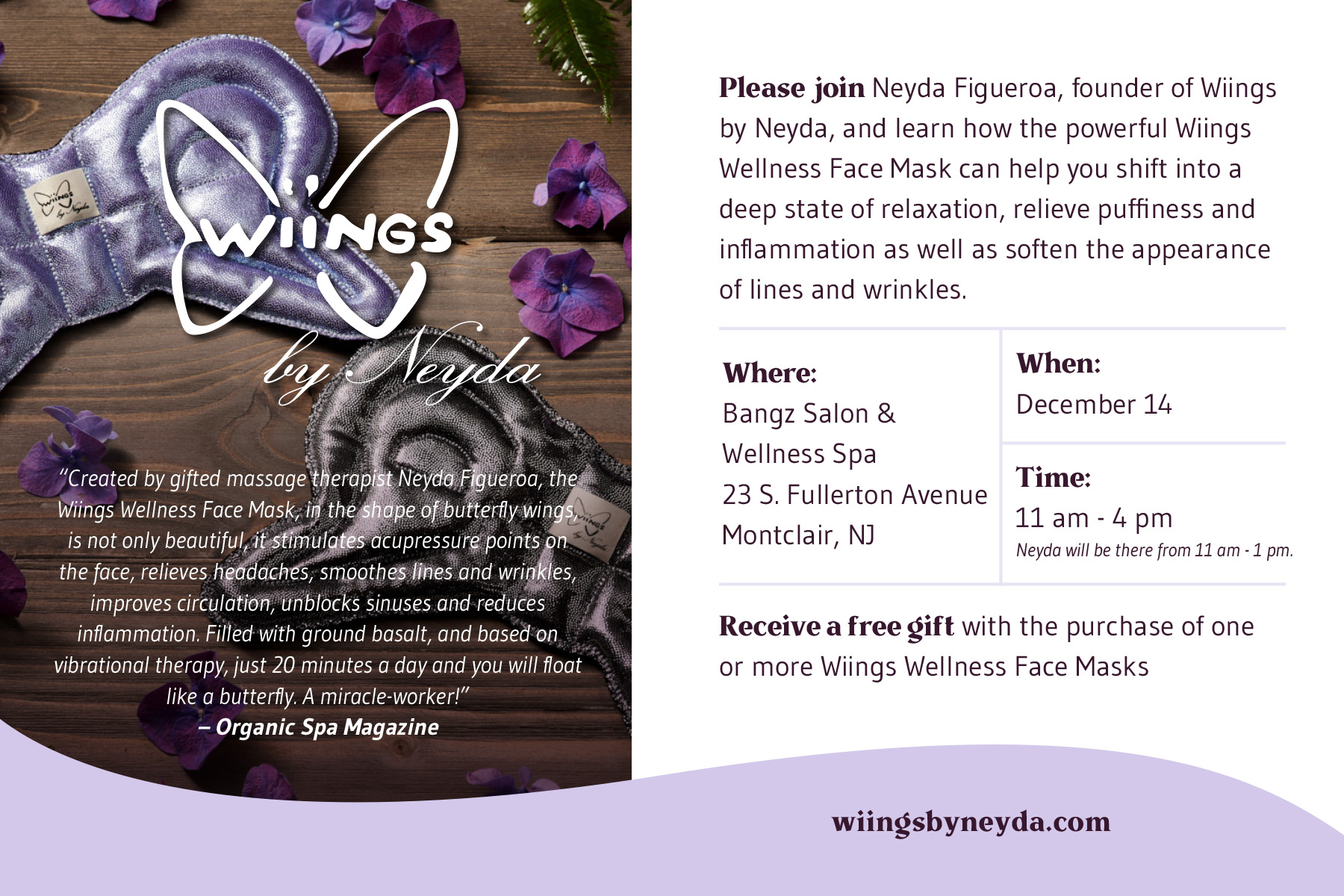 Physical Benefits
Boosts the circulation, providing beauty benefits to the skin
Softens the appearance of lines and wrinkles
Stimulates the lymphatic system, leading to detox
Reduces inflammation in the muscles
De-puffs the eye area; helps clear sinuses
Enhances quality of sleep
Helps relieve headache pain
Mind-Body Benefits
Helps shift mind and body into a deep state of relaxation, similar to meditation, by helping the nervous system recalibrate and find a still point
Melts away tension, resulting in a feeling of calm and overall well-being
Eye Pillow
Relaxing
Feels great
Shuts out light during a facial or naptime
Filled with plastic beads, dried plants, or seeds