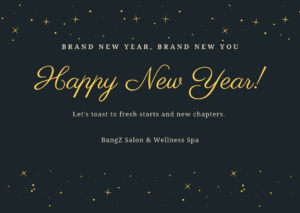 To Our Valued Guests,
BangZ Salon & Spa appreciates your loyalty and continued
support over the past year.  We would not have
done it without you!
BangZ will continue providing the utmost in safety measures for everyone.
We look forward to seeing you in a happier,
healthier 2021!
HAPPY NEW YEAR!
Many Blessings from the Owners & Staff of BangZ Salon