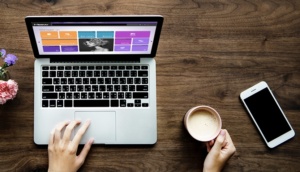 WE HAVE EXCITING NEWS!
As previously announced, BangZ is in the process of updating our current phone system.  We appreciate all of your patience and support during this transition.  In addition to the new phone lines, we are also
currently working on additional new features with our new software, Meevo2.  Our goal is to make your booking experience that much easier and offer a complete contactless experience!  Coming soon will the addition of:
-Online booking:  schedule and view future appointments
-View Gift Card balances
-View reward point balances
-Self check-in and check-out
and much more!
What this means to you now . . .
As BangZ transitions into our new software, we will no longer be using our original BangZ Salon Cloud app.  Please refrain from using this to make appointment requests or to check in for any scheduled
appointments.  Please follow our new appointment protocols outlined below.  Upon scheduling your next appointment, confirm we have an updated email so that you may receive the link for our new on-line
booking experience and set up your account!
New Appointment Protocols …
On the day of your appointment you should receive a text from us 1 hour prior to your appointment time.  Please reply "I am here" when you have arrived to the salon.  After we have confirmed back that we have checked you in, kindly enter the salon at the time of your appointment and we will perform a temperature check and escort you to our waiting area.  Make your arrival process that much easier by confirming we have your correct cell phone number at the time of scheduling.
As always, we thank you for your continued support.  For all non-urgent matters or general questions, feel free to email us at bangzinc@aol.com