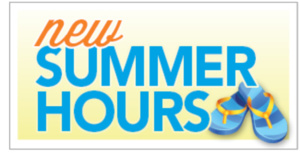 To Our Guests,
It has been a long year for all.  Many adjustments have been made to our lives whether personal or in our careers.  To support our staff and give them the extra family time, care giving and self-care they deserve, we have made the decision to close on Sundays for the summer months of July & August.  We will resume our Sunday hours of 9am – 5pm on Sunday, September 11th
For the months of July through the end of August our hours will be:
TUESDAY
Salon:  11am – 7pm
Spa:  Closed
WEDNESDAY
Salon:  10am – 8pm
Spa:  10am – 6pm
THURSDAY
Salon:  9am – 8pm
Spa:  10am – 8pm
FRIDAY
Salon:  8am – 7pm
Spa:  9am – 7pm
SATURDAY
Salon:  8am – 5pm
Spa:  9am – 5pm
For your convenience, online booking is now available on selected services.  Access to our online booking can be found directly on our website through the "BOOK AN APPOINTMENT" tab.
For any general questions or information you may always email us at bangzinc@aol.com
ENJOY YOUR SUMMER!