Christiana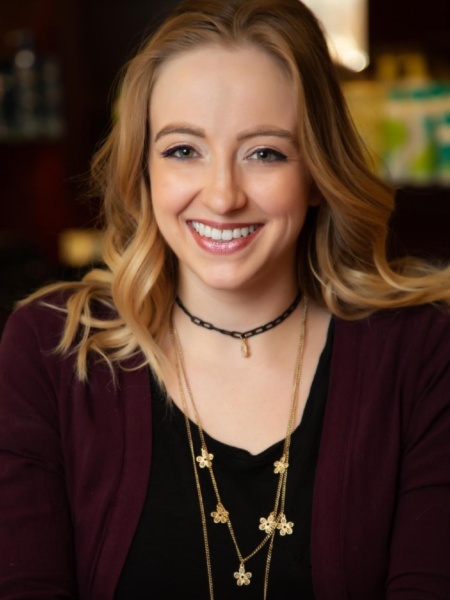 Why do you love being a stylist?
I am passionate about the beauty industry and I treasure the level of trust a client and stylist share. It excites me to enhance natural beauty and empower women to either maintain or transform their look. I am pleased to offer men a higher caliber of diverse styling options as well.
Hair Inspiration/Role Model:
@Theunicorntribe, @the Confessionsofahairstylist, @livedinhair
Specializes In:
HALO Caligraphy Cut, fantasy color melting
Favorite Products:
I love R&Co, because their products work great, they are vegan and don't test on animals. Additionally, the scents are fantastic!
Favorite Place to Eat in Montclair:
Mish Mish, Brick Lane, Giotto's, Fin, Turtle & Wolf.
Hobbies:
Yoga, Spa Enthusiast, Shopping at Dolly Moo
Hours:
Sunday: 9am-5pm
Wednesday: 12pm-8pm
Thursday: 10am-6pm
Friday: 11am-7pm
Saturday: 9am-5pm
Training/Experience:
Graduate and completion of Bangz in-house Educational Program that includes Arrojo Based Methodology; Wella Hairpainting w/ Shelley Gabriel; Pravana Fashion shades w/ Stacie Kowalski; Wella Hairpainting w/ Gianna Liberatore; ECRU Hair Jams w/ Lisa Lobasco and Amanda Jenkins; Wella Trends w/ Christopher Cetroni and Derek Piekarski; Wella Reds w/ Nicole Faugno; Wella Color Contouring w/ Rachel Gugliemi Nelson; AQUA Hair Extensions w/ Peter Orcinoli; Global Keratin Rae Alexis Stuart; HALO Calligraphy Cut w/ Julian Seidel; Men's Barbering w/ Danny Hanzo; Highlight Essentials w/ Master Colorist James Lyons @ Broome and Beauty, NYC; ECRU Trend Report w/ Emilie Luciano; LAKME Fantasy Color Melting @ DePasquale; Freehand Precision Techniques w/ Liam Carey @ Broome and Beauty, NYC; Living Proof Hands-On Cutting & Styling; Oligo Balayage; Redken Principles of Color Correction; Redken Shades EQ w/ Julie Lahr; Matrix Color ME Color Correction; The Long and Short of Tape-In Extensions with Jan Marie and Liam Carey;  R & Co Textured Bob; R & Co Creative Styling.
Certifications:
AQUA Hair Extensions; HALO Calligraphy Cut Specialist; HALO Tape-In Extensions.
Extras: 
B.A in Spanish and Latino studies with concentration in translation minors in Spanish and International Business, Entrepreneurship.
Do you speak another language, if so what?
Spanish