Danielle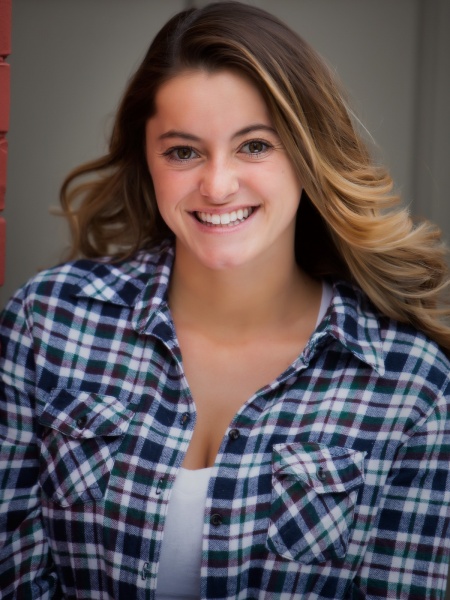 Why do you love being a Stylist?
"I love the creativity of it. I love seeing how happy I can make people and how confident they feel when they leave my chair."
Hair Inspiration/Role Model:
Jen Atkin
Specializes in:
Women's Color and Haircuts, Keratin Treatments, Styling and Curls.
Favorite Product:
Deva Curl No Poo Shampoo and One Conditioner – it leaves the hair hydrated and feeling brand new.
Sebastian Mousse Forte – it is very versatile.

Hours:
Tuesdays: 12am – 8pm
Wednesdays : 10pm – 5pm
Thursdays : 11am – 7pm
Fridays: 11am – 7pm
Saturdays: 9am-5pm
Favorite Place to Eat in Montclair:

Raymonds, Palazzo, Ah Pizz and Cuban Pete's
Hobbies:
Traveling, being active (playing sports or working out), I enjoy experiencing new activities and places.
Training:
Graduate of Artistic Academy with 4 years experience. ORIBE Product Knowledge Feb 2011; Wella Product Knowledge March 2011; Wella Blonding w/ Khadija Howard October 2011; Wella 3D Color Collection w/ Khadija Howard November 2011; Inspirational Evening w/ Michael O'Rourke January 2012; Inspirational Evening w/ Wella Artistic Director Alexander Matiz February 2012; Nioxin Product Knowledge w/ Vinnie Ferrara April 2012; L'Oreal INOA May 2012; Devacurl w/ Denis DeSilva June 2012; Wella Art of Hairpainting w/ Khadija Howard August 2012; Sebastian Product Knowledge w/ Brenda Butchek September 2012; Inspirational Evening w/ Sebastian Artistic Director Anthony Cole; Global Keratin Treatment 2012. Wella's
Advanced Men's Haircutting w/ Josh Wagner @ Wella Studio, NYC March 2013; Vidal Sassoon ABC of Haircutting @ the Vidal Sassoon Academy, California Jan 2014; Haircutting Trends w/ Wella Top Artist Mark DeBolt May 2014; Happy Monday Haircutting Trends w/ International Top Artist Nick Arrojo November 2014;