Erika
Stylist/Colorist - Keratin Specialist - Lev 3 Master Deva Stylist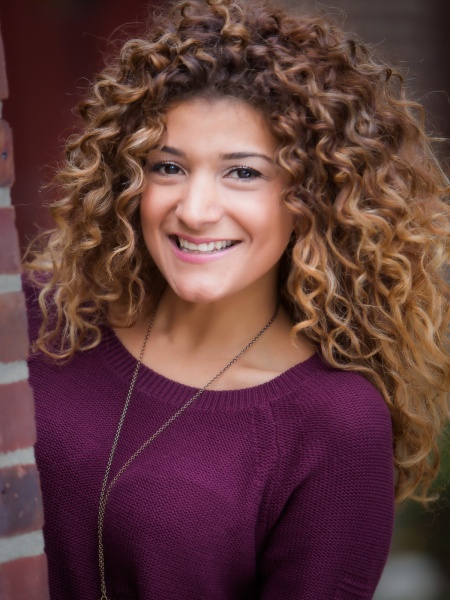 Why do you love being a stylist?
"I love hair. I love people. I like the fact that there is never a boring moment in this career."
Hair Inspiration/Role Model:
"My Clients and My Coworkers. They inspire me to be up to date and to be better every single day."
Specializes In:
Curly Hair – Deva Curl Specialist
Favorite Product:
Everything from the Deva Curl Line
HOURS:
Wednesday: 12pm – 7pm
Friday: 9am – 5pm
Saturday: 8am – 4pm
Favorite Place to Eat in Montclair:
I like food from all the places around here!
Hobbies:
Cooking
Training: Graduate of Parisian Paul Mitchell Beauty Acadamy w/ 4 years experience. Completion of BangZ's own in-house apprenticeship/educational program (2010). Wella Haircolor 2008; Logics Haircolor 2008 & Jan 2010; Alterna Caviar Product Knowledge March 2009; Label M Product Knowledge March 2009; Lakme Haircolor Apr 2009; J Beverly Hills Advanced Haircutting w/ Masaki Inoue & Juan Juan Nov 2009; Label M "The Look" Presentation w/ Anthony Edge March 2010; BioIonic Keratin KeraSmooth Treatment w/ Peter Orcinoli Mar 2009 & May 2010; Davines Product Knowledge Apr 2010; Wella's Maximize Your Business Seminar May 2010; Davines PK w/ Angelo Pacente, June 2010; Wella Color Theory & Workshop July 2010; Coppola Keratin Treatment August 2010; Mark Garrison Haircutting Workshop, Jan 2011; Label M "Get the Look" Seminar w/ Artistic Director Anthony Edge Feb 2011; Cadiveu Acai Keratin Treatment, June 2011; Global Keratin Hair Taming System w/ Juvexin certification, July 2011. Global Keratin Hair Taming System "The Best" certification, March 2012. Wella Blonde Temptation w/ Alexandra Matiz, August 2012. DevaCurl Academy, Devachan Salon, NYC Nov 2012. TruBeauty Haircutting Trends w/ Top Artist Phillip Wilson, August 2014; Redken Shades EQ w/ Julie Lahr.
Specializes In – Curly hair; Haircutting; Blowstyling; Evening Wear/Up-do's; Keratin Treatments
Certifications – DevaCurl, Nov 2012
Extra's – Erika has volunteered her time & talents for various events such as "Creative Conspiracy" Runway Show April 2009; Hope 4 Haiti Charity Fashion Show w/ The Glen Ridge Girls Club March 2010;
Fluent in Spanish