Jovanna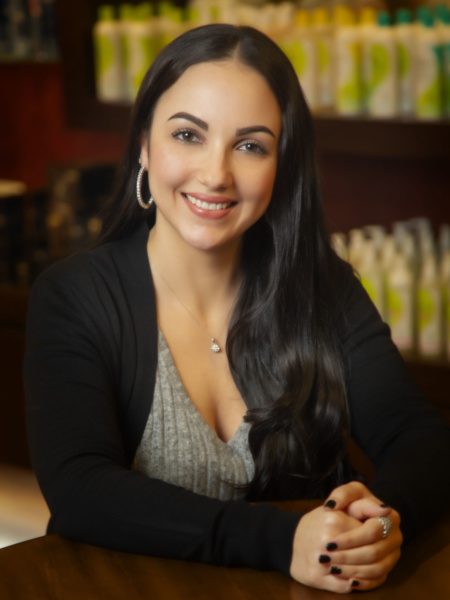 Why Do You Love Being An Esthetician?
I love how skin has the ability to heal itself with the right care and guidance. There is a certain element of craft and artistry involved. If you've ever seen how transformative beautiful skin can be you know how special it is to be a part of that process.
Specializes In:
Organic facials and oxygenating facials.
Favorite Product:
Eminence Organic Clear Skin Probiotic Cleanser and Moisturizer, perfect for acne prone skin like mine. Also, the Vanilla Latte Tinted Moisturizer, it leaves your skin with a perfect subtle glow.
Schedule:
Thursday 12:00-4:00pm
Sunday: 9:00am-5:00pm (once a month)
Training/Certifications:
Graduate of Christine Valmy, Pine Brook, NJ.
Favorite place to eat in Montclair:
Manhatten Juice Bar and Café