Juliana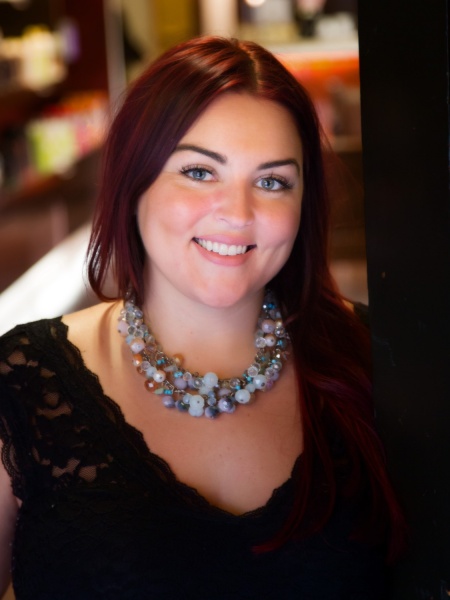 Why do you love being a stylist?
"Making people happy and building relationships over the years.."
Hair Inspiration/Role Model:
Specializes In:
Keratin Hair Treatments
Favorite Product:
Living Proof Dry Volume Blast and Color Proof Texture Spray.
HOURS:  
Sunday:  9am – 5pm
Wednesday:  10am – 8pm
Thursday:  10am – 6pm
NOTE:  Juliana is currently on maternity leave with a return date of June 27th
Favorite Place to Eat in Montclair
Petit Parisien
Hobbies
Just Being Awesome!
Training – Graduate of Piscataway VoTech w/ 15 years experience. Completion of BangZ's own in-house apprenticeship/educational program (2010). J Beverly Hills Haircutting Workshop w/ Masaki Inoue, Nov 2009; Logics Imprints Haircolor, Jan 2010; Lable M "The Look" presentation, May 2010; Davines PK, April & June 2010; BioIonic KeraSmooth Keratin w/ Peter Orcinoli, May 2010; Haircutting workshop w/ Davines Educator Tim Hartley @ Tim Hartley Salon, NYC, May 2010; Wella Color Theory w/ Wella Educator Khadija James, June 2010; Wella VIP Event of Trend Vision @ Wella Studio, NYC, Nov 2010; ORIBE PK, Feb 2011; Great Lengths Hair Extensions, Feb 2013; Happy Monday Haircutting Trends w/ International Top Artist Nick Arrojo November 2014, Coppola Keratin Certified; Great Lengths Hair Extensions, Graduate of BangZ in-house educational program. Volunteered time & talents for various charities & events such as "The Purple Event" Charity for Epilepsy @ The Sony Center, NYC, Sept 2009; Bobbi Brown's "Girls Night Out" @ Bobbi Brown Studio, Montclair, May 2010; MD Cut-a-thon @ BangZ, July 2010; Wella/Elle Magazine "Refresh your Style" Event, May 2011; Speak Easy Vintage Fashion Show @ BLISS, Jan 2012; Wella Hairpainting w/ Gianna Libertore; ECRU The Trend Report w/ Emilie Luciano; Redken Shades EQ w/ Julie Lahr; Wella Instavintage Spring Collection w/ Alexandra Matiz.
Fluent in Portuguese and Spanish