Linda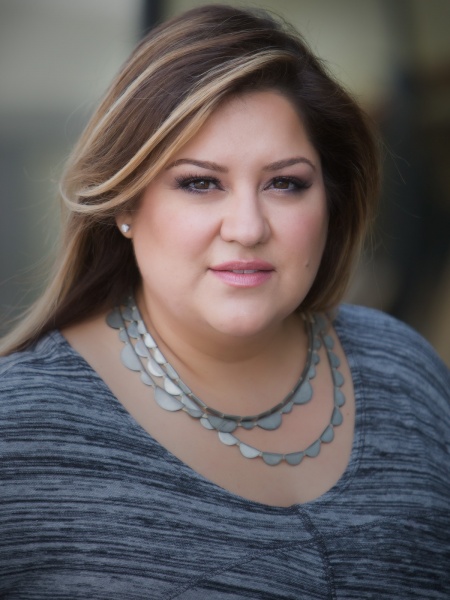 Why do you love being a Stylist?
"I love making people feel good about themselves."
Hair Inspiration/Role Model
Jo Blackwell – Dop Dop Salons
Specializes In
Advanced Cutting, Styling, Dimensional Coloring and Keratins

Favorite Product
Living Proof Full Dry Volume Blast; Arrojo Styling Whip.
Favorite Place to Eat in Montclair
Raymond's

Hobbies
Biking, Walks in the Park, Swimming, Visiting Different Beaches
Training
Graduate of Capri Institute with 19 years experience, Wella, Graham Webb and Sexy Hair Concepts Seasonal Updates, Wella's Principles of Haircolor, Magma, Dimensional Color & Cut with Claudette Couttes and Hi Fashion Blonding with Virginia Reardon. Sebastian Colourshines, Advanced Cutting and Long Hairdressing. Toni & Guy, Alterna & Framesi Advanced Cutting. ABBA perming. Logics International Haircolor. Geno Stampora "Salon Confidential" Seminars, June 2006. Framesi Haircolor, 2006. PureOlogy Cut & Style Seminar w/ International Artistic Director Philip Wilson, April 2007. Sexy Hair Concepts "The Collections" workshop with Michael O'Rourke, April 2007. LakmeUSA Haircolor February 2008. Wella's Colors of the World 2 Dimensional Techniques June, 2008. Lakme Product Knowledge Feb 2009. Wella's Maximize Your Business Seminar May 2010. BioIonic KeraSmooth Keratin Treatment May 2010. ORIBE Product Knowledge w/ Director Ronnie Stam Feb 2011. Global Keratin Hair Taming System w/ Juvexin Certification, July 2011. Happy Mondays Haircutting Trends w/ International Top Artist Nick Arrojo November 2014. Color Renew, Wella NYC May 2017. Haircutting w/ Julian Perlingiero; Wella Hairpainting w/ Gianna Liberatore; AQUA Hair Extensions; "Going  Platinum" with Chris Appleton; Holiday Hairstyling w/ Andrew Fitzsimons; Hairpainting Tips & Tricks; Rooted Icy Blonde Balayage; Dry Cutting Triangulated w/ Donovan Mills; Redken Shades EQ w/ Julie Lahr.
Certified
AQUA Tape-In Hair Extensions
Global Keratin Hair Taming Certification
HOURS
Wednesday: 10am – 2pm
Thursday: 3pm – 8pm or 12pm – 8pm (alternating)
Friday: 8am – 2pm or 8am – 4pm (alternating)
Saturday: 9am-5pm (every other)
LEVEL 5 – Service Pricing
Women's Haircut:  $109+
Women's Haircut w/ Iron:  $126+
Men's Haircut:  $77+
Short Blowout:  $66+
Long Blowout:  $72+
Blowout w/ Iron:  $94+
Updo:  $138+
Single Process:  $109+
Double Process:  $143+
Glaze/Gloss:  $77+
Surface Hilites:  $116+
Partial Hilites:  $170+
Full Hilites:  $182+
Surface Balayage/Hairpainting:  $116+
Partial Balayage/Hairpainting:  $170+
Full Balayage/Hairpainting:  199+
Ombre:  $199+
Global Keratin:  $400+
ONLINE BOOKING AVAILABLE
https://na0.meevo.com/OnlineBookingApp/booking/guest-info?tenantId=101913&locationId=104376