Nicole-Michelle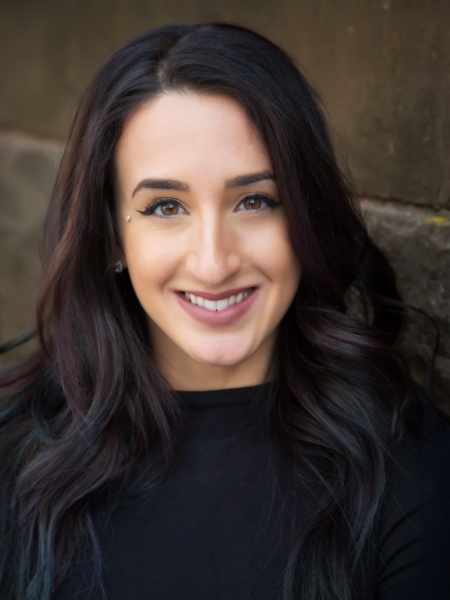 Why do you love being a stylist?
"Because I love making people feel pretty"
Specializes In
Hair Painting, Ombre, Color Correction, Fantasy Colors
Favorite Product:
Davines All in One Milk – great for blow drying
Nioxin Bodyfing Mousse – great for volume
Wella Elements Shampoo & Conditioner – Moisturizing and makes your hair feel great!
Favorite Place to Eat in Montclair
Giotto and Sushi Hanna
Training
Graduate of Morris County School of Technology with 13 years experience. Art of Hairpainting w/ Wella Artist Cherish Gordon, Oct '13; Aqua Hair Tape Extensions, Mar '14; Label M London Calling, Mar '14; Haircoloring Trends w/ Wella International Top Artist Mark DeBolt, May '14; Label M London Calling w/ International Top Artist Richard Mannah, Sept '14; Hairpainting w/ Ashley Norman Hair, NYC; Wella Color Contouring w/ Rachel Gugliemi; AQUA Hair Extensions.
Certifications
AQUA Hair Tape Extension Certified
HOURS:
*NicoleMichelle is currently out on maternity leave
Thursday: 9am- 4pm
Friday: 8am – 4pm
Saturday: 8am – 4pm (every other)
LEVEL 3 – SERVICE PRICING
Women's Haircut:  $88+
Women's Haircut w/ Iron:  $101+
Men's Haircut:  $56+
Short Blowout:  $56+
Long Blowout:  $61+
Blowout w/ Iron:  $83+
Updo:  $117+
Single Process:  $88+
Double Process:  $122+
Glaze/Gloss:  $66+
Surface Hilites:  $95+
Partial Hilites:  $149+
Full Hilites:  $161+
Surface Balayage/Hairpainting:  $95+
Partial Balayage/Hairpainting:  149+
Full Balayage/Hairpainting:  178+
Ombre:  $178+