Piera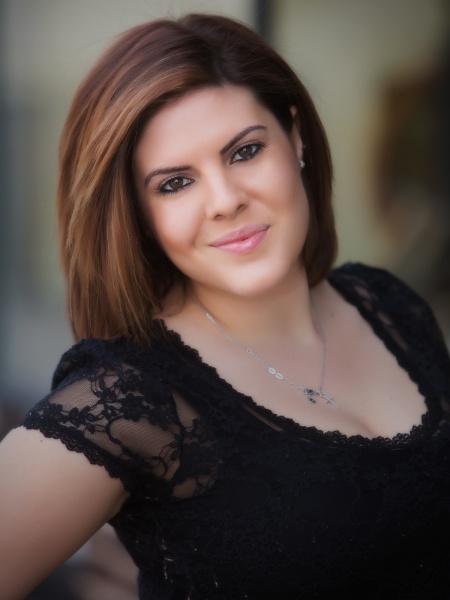 Why do you love being a stylist?
"I love making people look and feel their best. I also love meeting and talking to new people."
Hair Inspiration/Role Model:
Phillip Wilson, Iconic Global hair dresser.
Specializes In:
Color (In particular Reds), Curly hair, Braiding, Up-Dos, and Styling.
Favorite Product:
Color Proof Plush Locks
HOURS:
Wednesday: 12pm – 8pm
Thursday: 11am – 7pm
Friday: 9am – 5pm
Sunday: 9am – 5pm
Favorite Place to Eat in Montclair:
Raymonds
Hobbies:
Baking, Cooking, and being on adventures!
Training :1 years experience. February 2010 Paul Mitchell Caper Event in Las Vegas featuring top artist John Paul Dejoria, Angus Mitchell, Tacachi and other Paul Mitchell top artists.
March 2012 Salon Artist session featuring guest speaker and celbrity stylist Sacha Quarles, Kristian Serafino, Frank Rizzieri and celebrity make-up artist Maria Rizzieri.An inspirational evening w/ Sebastian Top Artist Anthony Cole Dec, 2012.
NY Streets Freedom of Style May, 2013; Wella Illumina Haircolor Aug, 2013; Wella Art of Hairpainting w/ Artist Cherish Gordon Oct, 2013.
Wella Reds with Artist Cherish Gordon Jan, 2014; Label M Focus Trends March, 2014; TruBeauty Haircutting Trends with Top Artistic Director Phillip Wilson Aug, 2014; NIOXIN PK & Hair Trends with Top Artist Vinnie Ferrara Oct, 2014; Sebastian Fall/Winter Collection Oct, 2014
Arrojo Happy Mondays, razor cutting, 2016; Global Keratin Certification class, April 2016; Three day Advanced Deva Certification class, NYC April 2016; Five day Colorproof Artist specialist training,  California 2016; Halo Calligraphy Cutting w/ Julian Seidel; Wella Hairpainting w/ Gianna Liberatore; Wella Color Contouring w/ Rachel Gugliemi; Men's Barbering; AQUA Hair Extensions; Hanzo Haircutting.