Sean
Level 5 Stylist/Colorist - Educator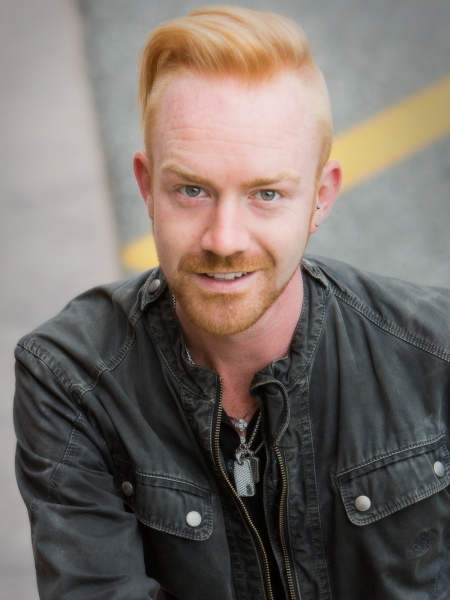 Why do you love being a Stylist?
"I love making people look and feel good."
Hair Inspiration/Role Model
Vidal Sassoon
Specializes In
Haircutting and NIOXON NioScope Specialist
Favorite Product
New York Streets Paste – it can be used on any length or style to create texture or smoothness.
Favorite Place to Eat in Montclair
Mesob

Hobbies
Poker and Traveling the World
Training
Graduate of Artistic Academy with 15 years experience. Completion of BangZ's own in-house apprenticeship/educational program. Sexy Hair Concepts Seasonal Updates Jan 2006; Trucco Makeup "Addicted to Color" Workshop Apr 2006; Sexy Hair Concepts Haircutting Experience Workshop June 2006; Ecru NY Backstage Pass June 2006; Nioxin Season Updates 2006; Graham Webb Seasona Updates 2006; Framesi Haircolor Certification 2006; Kerastase Season Updates; Shu Uemura Seasonal Updates; Bumble & Bumble Academy NYC "On Tour" Seminar; L'Oreal Haircolor Certification; Alfaparf Milano "Evolution of Color & Colorwear" Seminar; Lakme Product Knowledge Feb 2009; Lakme Blonding Apr 2009; Lakme Blonding Apr 2009; Label M Product Knowledge Mar 2009; Alterna Caviar Product Knowledge Mar 2009; BioIonic KeraSmooth Mar 2009; Lakme Haircolor April 2009; Framesi Eclectic & 2001 Haircolr w/ Rob Bruce June 2009; J Beverly Hills Advance Haircutting w/ Masaki Inoue & Juan Juan Nov 2009; Wella Haircolor Feb 2010; Wella's Maximize Your Business Seminar May 2010; Coppola Keratin Complex Natural Keratin Smoothing Treatment Workshop May 2010; Davines PK w/ Angelo Pacente, June 2010; Wella Color Theory & Workshop July 2010; Mark Garrison Haircutting Workshop, Jan 2011; Global Keratin Hair Taming System w/ Juvexin, July 2011. Haircutting Trends w/ Wella Top Artist Mark DeBolt May 2012; TruBeauty Haircutting Trends w/ Top Artist Phillip Wilson August 2014; Nioxin PK & Haircutting Trends w/ Top Artist Vinnie Ferrara October 2014; Wella Hairpainting w/ Gianna Liberatore; Wella Reds w/ Nicole Faugno; Wella Color Contouring w/ Rachel Gugliemi; Global Keratin Hairpainting; Redken Shades EQ w/ Julie Lahr; Wella Instavintage Spring Collection w/ Alexandra Matiz.
Certifications
BioIonic KeraSmooth Certified
Coppola Keratin Complex Certified
Global Keratin Certified
HOURS
Sunday: 9am – 5pm
Wednesday: 12pm – 8pm
Thursday: 10am – 6pm
Friday: 11am – 7pm
LEVEL 5 – Service Pricing
Women's Haircut:  $109+
Women's Haircut w/ Iron:  $126+
Men's Haircut:  $77+
Short Blowout:  $66+
Long Blowout:  $72+
Blowout w/ Iron:  $94+
Updo:  $138+
Single Process:  $109+
Double Process:  $143+
Glaze/Gloss:  $77+
Surface Hilites:  $116+
Partial Hilites:  $170+
Full Hilites:  $182+
Surface Balayage/Hairpainting:  $116+
Partial Balayage/Hairpainting:  $170+
Full Balayage/Hairpainting:  199+
Ombre:  $199+
Global Keratin:  $400+
ONLINE BOOKING AVAILABLE
https://na0.meevo.com/OnlineBookingApp/booking/guest-info?tenantId=101913&locationId=104376