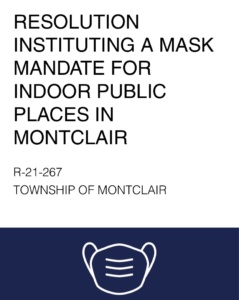 TO OUR VALUED GUESTS,
On December 21, 2021, the Township of Montclair voted unanimously effective immediately a resolution instituting a mask mandate for all indoor public places in Montclair until the end of March 2022.  This resolution requires both staff and customers to wear face coverings or face shields over the nose or mouth while inside the establishment when in the presence of others.  In addition to this resolution, we would like to request that only those receiving services come to the salon.  Please do not bring any extra children or guests to the salon with you.
While we understand that this is a sensitive subject with many differences of opinions, we please ask for you patience and understanding.
Thank you,
BangZ Salon & Wellness Spa