Are you planning a special event? Let BangZ Salon & Wellness Spa provide the space for you! Wedding parties, girl's night out, bridal showers, or even office events are a great excuse to indulge your senses! Sure, manicures and facials are fun… now imagine how much better they are when accompanied by your closest friends or colleagues!
Let BangZ Salon & Wellness Spa open its doors after hours for you. Each event is special and requires different accommodations, so let our experienced staff create an experience that will suit your individual needs. From strawberries to champagne to make-up lessons, BangZ Salon & Wellness Spa will make your occasion a night to remember!
WEDDING ACCOMMODATIONS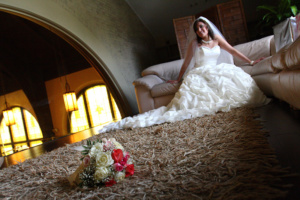 BangZ Salon & Wellness Spa has been the salon and spa of choice of brides for over a decade. We spend countless time and energy perfecting our Up-do and Make-up skills to ensure that you will look your best on your special day. Allow us to tap into your inner beauty and enhance your wedding experience by taking care of all your beauty needs.

Visit our Bridal Services page for more information

GIRLS NIGHT OUT ACCOMMODATIONS
A night out with the girls can be a fun way of celebrating a special occasion or just a way to meet up with some close friends. Enjoy the spa all to yourselves while being pampered with your choice of any spa services along with complimentary strawberries and champagne!
When booking your Girls-Night-Out:
You will need a minimum of eight people.
Saturday evenings, Sunday all day, and Monday evenings are available for your convenience.
Reservations should be made 4-6 weeks in advance.
For additional information please call Marlene, our Spa Coordinator at 973.746.8426 or email us.
*NOTE:  Due to current covid restrictions, please inquire within if we can accommodate your request