Like an artist uses paint to express artistic expression, a stylist uses hair coloring to enhance and emphasize dimension. Color can define lines, soften features, warm skin tones and accentuate a person's lifestyle and personality.
At Bangz Salon & Wellness Spa, we only use the best in professional haircolor and are proud to be a Wella Professional Salon—offering you the utmost in coverage, selection and longevity. So whether enhancing your natural haircolor, covering gray, or adding subtle or extreme highlights, let our color experts customize your color to compliment your personal needs.
Service
Level 1
Level 2
Level 3
Level 4
Level 5
Level 6
Level 7
Owner
Single Process
$67+
$78+
$88+
$99+
$109+
$120+
$130+
Call for appt
Double Process
$91+
$101+
$122+
$133+
$143+
$154+
$164+
Call for appt
Glaze/Gloss
$56+
$61+
$66+
$72+
$77+
$82+
$87+
Call for appt
Relights
$39+
$39+
$39+
$39+
$39+
$39+
$39+
Call for appt
Toner
$24+
$24+
$24+
$24+
$24+
$24+
$24+
Call for appt
Color Correction
By consultation only
Above prices do not include a haircut and/or blowout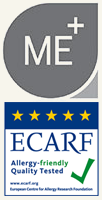 Bangz is proud to offer you a luxury haircolor line by Wella Professionals called ILLUMINA. Illumina's patented microlight technology protects the cuticle of the hair so they maintain their clarity. This allows light to pass through, illuminating natural high's and low's from within – in any kind of light. Illumina's versatility allows for up to 100% gray coverage, demi/semi permanent use or as a glaze or gloss. Sheer, luminous, natural looking color with outstanding light reflection! Consult with your current Bangz colorist or come in to speak with one of us to find out if Illumina is right for you.
| Service | Level 1 | Level 2 | Level 3 | Level 4 | Level 5 | Level 6 | Level 7 | Owner |
| --- | --- | --- | --- | --- | --- | --- | --- | --- |
| Illumina Single Process | $96+ | $106+ | $117+ | $127+ | $138+ | $148+ | $158+ | Call for appt |
| Illumina Glaze / Gloss | $91+ | $101+ | $112+ | $122+ | $133+ | $143+ | $153+ | Call for appt |
| Illumina Toner | $39+ | $39+ | $39+ | $39+ | $39+ | $39+ | $39+ | Call for appt |
Above prices do not include a haircut and/or blowout