Annmarie
Stylist - Keratin Specialist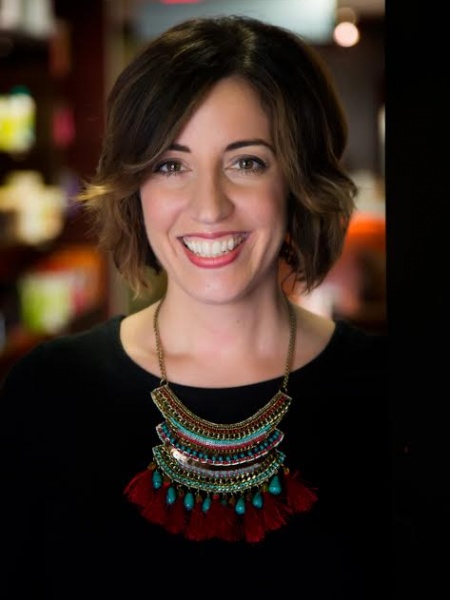 Why do you love being a stylist?
"I love meeting so many wonderful clients and I love bringing out the best beauty in all of them."
Hair Inspiration/Role Model
Dominick Sansevero – Bangz Salon
"I have been working for Dominick since 1991 and he has been such a great mentor teaching me everything he knows! I have always loved his vision for BangZ and love that he has such a passion for this business."
Specializes In
Advanced Haircutting, Keratin Hair Treatments & Up-Do's.
Favorite Product
Since everyone's hair is different, so I can't pick just one product. It really depends on your hair type.
Favorite Place to Eat in Montclair
EAT! Montclair has some of the best restaurants around.Being a foodie myself, I love that I can have any type of food, from Uncle Momo's middle eastern to Ah Pizz's nutella crepe. Try it all!
Hobbies
Baking! If I am not doing hair you can catch me in the kitchen making sweets.
Training
30 years experience. Sebastian, Sexy Hair Concepts & Graham Webb yearly seasonal updates; Nioxin for thinning hair product knowledge & advanced cutting; Sexy Hair Concepts, Graham Webb & Toni & Guy Advanced Hairstyling & Cutting; Graham Webb Retail Program & Art of Curly Hair; Wella's Creative Cutting w/ Claudette Couttes; ICON Connect Cutting workshop; ABBA Haircutting & Perming; BioIonic Thermal Relaxing System; Sebastian/Trucco CommuniCut at the I-Zone in California; Toni & Guy Advanced Haircutting, May 2006; PureOlogy Cut & Style seminar w/ International Artistic Director Phillip Wilson, April 2007; Sexy Hair Concepts "The Collections" workshop w/ Michael O'Rourke, April 2007; Label.m Advanced Creative Cutting, Sept 2008; Lakme Product Knowledge Feb 2009; Alterna Caviar Product Knowledge March 2009; Bio Ionic Kera Smooth Straightening Treatment, March 2009; J Beverly Hills Cutting Workshop w/ Masaki Inoue & Juan Juan October 2009; Label.m "The 4 c's Collection & Campaign" Presentation w/ Artistic Director Anthony Edge, Mar 2010; Advanced Haircutting w/ Tim Hartley of Davines @ James Bentley Salon, NYC May 2010; Coppola Keratin Complex Natural Keratin Smoothing Treatment Workshop May 2010; Davines PK w/ Angelo Pacente, June 2010; Mark Garrison Haircutting Workshop Jan 2011; ORIBE Product Knowledge w/ Director Ronnie Stam Feb 2011; Cadiveu Acai Keratin, April 2011. Global Keratin Hair Taming System w/ Juvexin Certification, July 2011. Global Keratin Hair Taming System "The Best" Certification, March 2012. Sassoon ABC cutting, Wella NYC June 2017. Ecru hair cutting with Anthony Edge; ECRU The Trend Report w/ Emilie Luciano.
Certifications
Arrojo American Wave Certified
Global Keratin Certified
Calligraphy Haircutting Method Certified
HOURS:
Sunday:  9am – 5pm    *Not during July/August
Tuesday:  11am – 7pm
Wednesday:  10am – 8pm
Thursday:  12am – 8pm
Friday:  10am – 6pm
Saturday:  9am – 5pm
NOTE:  Annmarie works 2 weeks on/2 weeks off.

LEVEL 7 – Service Pricing
Women's Haircut:  $130+
Women's Haircut w/ Iron:  $147+
Calligraphy Signature Haircut:  $162+
Men's Haircut:  $87+
Short Blowout:  $77+
Long Blowout:  $82+
Blowout w/ Iron:  $104+
Updo:  $159+
Perm/Bodywave:  $203+     *all new clients require consultation prior
Spiral Perm:  Upon Consultation
Arrojo American Wave:  $390+  *all new clients require consultation prior
Global Keratin:  $400+   *all new clients require consultation prior
ONLINE BOOKING AVAILABLE
https://na0.meevo.com/OnlineBookingApp/booking/guest-info?tenantId=101913&locationId=104376