Arthur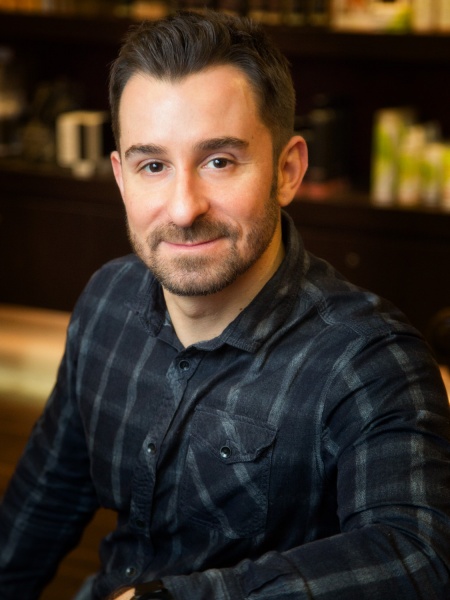 Why do you love being a stylist?
"It's always a new task, everyone is different, each person is a new canvas; Living Artwork."
Hair Inspiration/Role Model:
The amazing People I Work With
Specializes In:
Razor Cutting & Personalized Styles
Favorite Product:
New York Streets Paste – great for all types of hair and creating texture.
HOURS:
Thursday: 10pm – 6pm
Friday: 12pm – 8pm
Saturday: 9am-5pm
Favorite Place to Eat in Montclair:  Ani Ramon & Giottos
Hobbies:
Cooking, Traveling, Food Tours, Concerts & Camping
Training – Graduate of Artistic Academy with 9 years experience. Sebastian and Sexy Hair Concepts yearly seasonal updates. Wella's Principles of Haircolor, Wella Magma, Dimensional Color & Cut with Claudette Couttes and Christopher & Sonya Dove. Logics International Haircolor. Personal Marketing seminar with Geno Stampora, June 2006. PureOlogy IMPROMPTU PureStyle Cutting & Styling workshop, 2006. Framesi Haircolor, 2006. Advanced Razor Cutting w/ Nick Arrojo @ the Wella Studio in NYC October 2008. LakmeUSA Haircolor December 2008. Lakme Product Knowledge Feb 2009. Wella's Maximize Your Business Seminar May 2010. L'Oreal INOA September 2010. Mark Garrison Haircutting Workshop Jan 2011. ORIBE Product Knowledge w/ Director Ronnie Stam Feb 2011. From May 12-18, 2007, Arthur attended the J Beverly Hills Academy for advanced cutting & styling training with world known educator Jaun Jaun; Wella Hairpainting w/ Gianna Liberatore; ECRU The Trend Report w/ Emilie Luciano; Redken Shades EQ w/ Julie Lahr; Wella Instavintage Spring Collection w/ Alexandra Matiz; Wella Haircutting Trends w. Anna Vaul.