Debra
Director of Skin Care, Spa Manager and Esthetician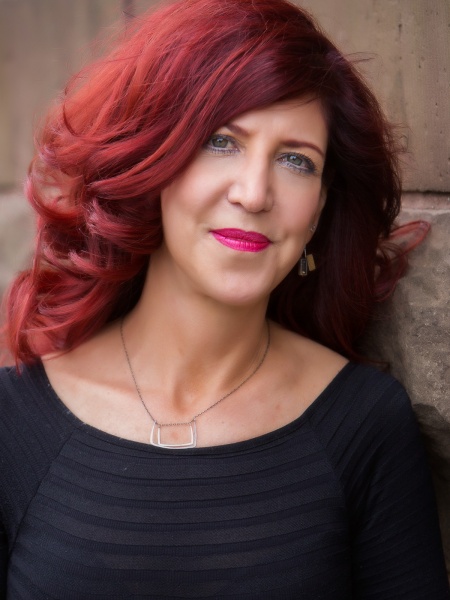 Why Do You Love Being An Esthetician?
"No two skins are alike. I have intense passion for repairing, healing, reversing and maintaining the skin. The power of knowledge, touch and intuition are transforming. Taking care of your skin is a beauty investment!"
Favorite place to eat in Montclair:
Faubourg  Restaurant:  Chic atmosphere, craft cocktails, chef inspired French fare
Hobbies:
My joy is travel and seeking out culinary delights and molecular gastronomy.I live a holistic lifestyle and avidly believe in sustainable practices.
Favorite Product:
Eminence Organics Clear Probiotic Moisturizer. This ultra light daily moisturizer detoxifies and reduces inflammation. It has a wonderful medicinal effect on problem skin but can be used on all skin types for clarity.
Specializes In:
All aspects of the Skin Care Industry, Facials, Problem Skin, Anti-Aging, Microdermabrasion, Chemical and Fruit Acid Peels, Reflexology, Aromatherapy, Makeup, Hair Removal, Eyebrow Shaping and Brazilian Waxing. Strong communication skills and analysis and diagnosis of skin care needs.
Certifications:
Master HydraFacialist
Schedule:
Tuesday  11am – 2pm
Thursday 10:00am – 8:00pm
Friday 10:00am – 7:00pm
Saturday 9:00am – 5:00pm
Training/Certifications:
Licensed cosmetologist 20+ years, Microdermabrasion, Master class Eminence Organics, Master certification Advanced Modalities & Techniques in the Art of Peeling the Skin from Bella Schneider Beauty, Peter Thomas Roth, Paramedical Skin Analysis & Treatment, PCA-Maximizing results with Chemical Peels, Obaji, June Jacobs, YONKA-Aroma Lux Face Massage, Eclat Cocoon, Reflexology, Reiki Master, MAC Master Class. Responsibilities: Research and Development of Skin Care Department. Writing protocols and menus. Product Ordering and organizing training. Donated time and talent to several events including Co-Chairing the BangZ Wellness Event Women's Confidential.
ONLINE BOOKING AVAILABLE
https://na0.meevo.com/OnlineBookingApp/booking/guest-info?tenantId=101913&locationId=104376