Elena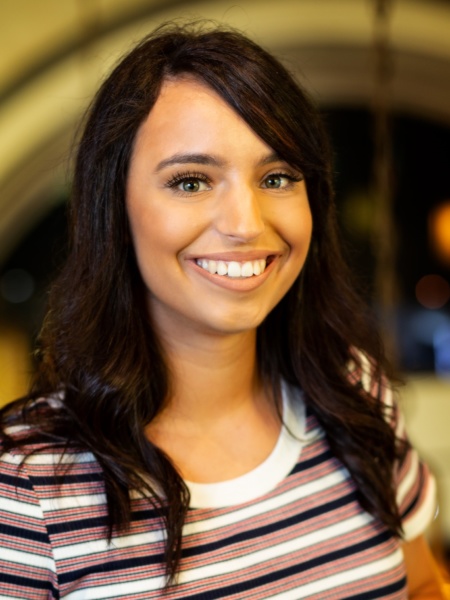 Why do you love being a stylist?
I love making people feel good about themselves.
Hair Inspiration/Role Model:
Everyone at Bangz!
Hours:
Sunday: 9am-5pm
Wednesday: 3pm-8pm
Thursday: 8am-2pm
Friday: 3pm-9pm
Saturday:2pm-7pm
Specializes In:
Haircutting and Braiding
Favorite Product:
R & CO High Dive
Favorite Place to Eat in Montclair: 
TSMA
Hobbies:
Music, TV Shows, hanging out with my friends.
Training/Experience:
Graduate and completion of Bangz In-House Educational Program that includes Arrojo Based Methology; Ecru Look & Learn with Lisa Lobasco and Amanda Jenkins; Anthony Edge Haircutting; Halo Calligraphy Cut with Julian Seidel; ECRU Cut & Style Progression; ECRU The Trend Report w/ Emilie Luciano;  R & Co Textured Bob; Wella Haircutting Trends w. Anna Vaul.
Certifications:
Aqua Hair Extensions