Gigi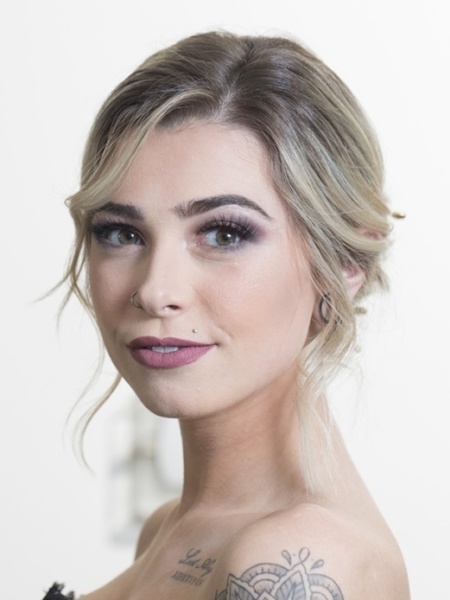 Why do you love being a Stylist?
Accentuating a client's natural beauty and features, making clients feel confident, getting to meet new people, being creative and creating new looks. 
What or who is your inspiration and/or role model?
@philipwolfe, my peers and mentors
Specializes In:
Hilites, balayage, blonding and fantasy/creative colors
Favorite Products:
R+Co High Dive
Wella FusionPlex Shampoo & Conditioner
GK Serum
Hobbies:
Painting/drawing, love a good netflix series, being at the beach and shopping
Training:
A graduate of Artistic Academy with 5 years experience.
HOURS
Sunday:  9am – 5pm
Tuesday:  11am – 7pm
Wednesday:  12pm – 8pm
Thursday:  12pm – 8pm
Friday:  9am – 5pm
LEVEL 1 – Service Pricing
Women's Haircut:  $75+
Women's Haircut w/ Iron:    $95+
Men's Haircut:   $50+
Boys Haircut (9 & under):  $35+
Girls Haircut (9 & under):   $40+
Short Blowout:    $50+
Long Blowout:   $60+
Blowout w/ Iron:   $75+
Updo: $105+
Single Process:    $75+
Double Process:   $100+
Glaze/Gloss:  $65+
Surface Hilites:   $85+
Partial Hilites:   $120+
Full Hilites:    $150+
Surface Balayage/Hairpainting:   $85+
Partial Balayage/Hairpainting:  $120+
Full Balayage/Hairpainting:  $170+
Ombre:  $170+
NOTE:  Additional charges may apply on chemical services.  Please ask for a price quote before your service begins
ONLINE BOOKING AVAILABLE FOR ALL NON-COLOR APPOINTMENTS
https://na0.meevo.com/OnlineBookingApp/booking/guest-info?tenantId=101913&locationId=104376