Gina
Stylist/Colorist - Extension Specialist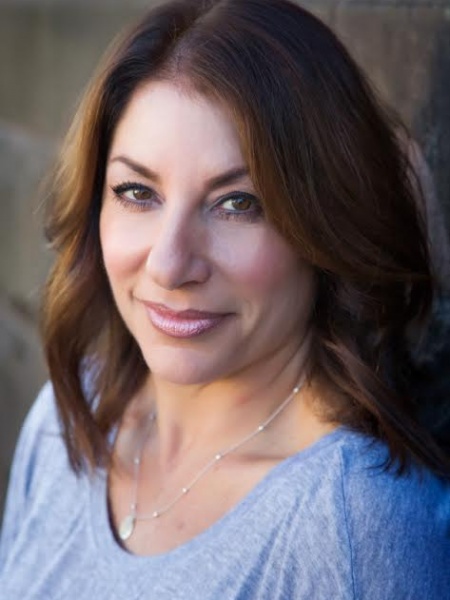 Why do you love being a stylist?
"It is such a creative field and each hour of work brings variety."
Hair Inspiration/Role Model
My Grandfather, Anthony Ferlato and Beth Minardi, and Nick Arrojo.
Specializing In
Precision cutting, coloring & styling w/ hair extensions for the adult female client and professional woman. Airbrush Makeup
Favorite Product
Global Keratin Smoothing Serum – So Versatile
Arrojo Dry Shampoo
Favorite Place To Eat in Montclair
Raymonds on Church St.
Hobbies
Dressage Equestrian, Musician.
Training
Graduate of Capri Institute for Cosmetology with 19 years experience. Runway styling, Color Correction and Classic Cutting @ Wella Studio NYC, Schwarzkopf Color Forum in Altoon PA, Schwarzkopf Fundamental Certified Educator in Lakewood NJ, Toni & Guy Advanced Cut & Color in NYC, TIGI Academy in NY, Great Lengths Precision Hair Extensions in NY, Back to Basics in Lake Cuomo NJ and Geno Stampora's Salon Confidential Seminars. Brazilian Keratin Treatment by Marcia Teixeira May 2009. J Beverly Hills Haircutting Workshop w/ Masaki Inoue & Juan Juan October 2009. Wella Haircolor Feb 2010. Wella Color Theory & Workshop July 2010. Temptu Pro Airbrush Makeup August, 2010. Mark Garrison Haircutting Workshop Jan 2011. Hair Treats Extention Class Feb 2011. Sensual Reds w/ Alexandra Matiz March 2012. Arrojo Classic cuts, NYC February 2017; Iconic Barber Academy; Haircutting w/ Julian Perlingiero; Wella Instavintage Spring Collection w/ Alexandra Matiz.
Awards/Certifications
Schwarzkopf Fundamental Certified Educator
Great Lengths Hair Extensions
Nick Arrojo Advanced Cutting
Hairtalks Tape Extension Specialist .
HOURS
Fridays:  10am – 6pm
Saturdays:  8am – 4pm
LEVEL 6 – Service Pricing
Women's Haircut:  $120+
Women's Haircut w. Iron:  $137+
Men's Haircut:  $82+
Short Blowout:  $72+
Long Blowout:  $77+
Blowout w. Iron:  $99+
Updo:  $149+
Single Process:  $120+
Double Process:  $154+
Glaze/Gloss:  $82+
Surface Hilites:  $126+
Partial Hilities:  $181+
Full Hilites:  $192+
Surface Balayage/Hairpainting:  $126+
Partial Balayage/Hairpainting:  $181+
Full Balayage/Hairpainting:  $209+
Ombre:  $209+
Hair Extensions:  Upon Consultation
ONLINE BOOKING AVAILABLE
https://na0.meevo.com/OnlineBookingApp/booking/guest-info?tenantId=101913&locationId=104376