Johnny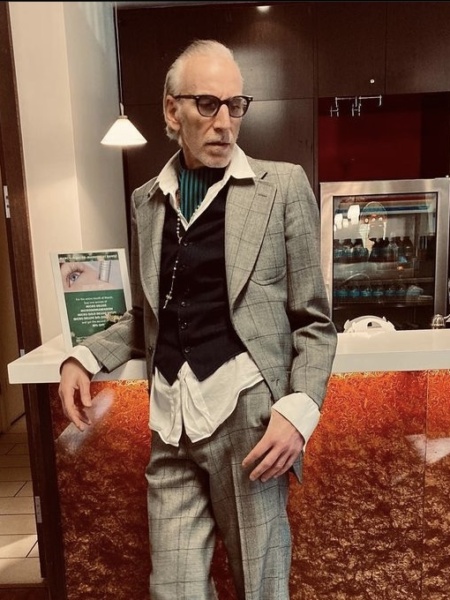 Why do you love being a Stylist?
I love creating life where there once was none. As a Stylist, it makes me very happy knowing I contributed to someone feeling good about themselves and the way they look and that I accentuated their natural, aesthetic beauty.
Who is your inspiration or role model?
Artists, musicians, fashion and all the creative humans of planet earth.  Dominick (Co-Owner of BangZ) whom I have known from childhood and who used to cut my hair, was inspirational and influential in starting my haircutting career.
Specializing In
Precision haircutting, detail oriented cuts, which are creative, have versatility, grow out very well, hold their shape for a long time and are easy to work with.  Haircuts are 1hour & 45minutes….
Training/Certifications
Graduate of Capri Institute of Cosmetology with 31 years of experience.  Self taught precision haircutter from the Sassoon school of haircutting theory and thinking with an organic, intuitive approach to haircutting.  As an artist I do my own thing!
Favorite Products
Zen Cashmere, R&Co Aircraft Pomade Mousse, WOW Dream Cocktail Thickener
Favorite Place to Eat in Montclair
My apartment
Hobbies
Fashion, music and art.
I am a some-time model.  I have a feature story in Vogue Magazine for my vintage style and modeling at an older age, along with appearances in other fashion magazines, videos, music videos, fashion ad campaigns and short films.
HOURS
Wednesday:  10am – 7pm
Thursday:  11pm – 8pm
Friday:  10am – 7pm
Saturday:  9am – 5pm
LEVEL 4 – Service Pricing
Women's Haircuts:  $110+
Men's Haircuts:  $80+
ONLINE BOOKING AVAILABLE FOR ALL NON-COLOR/CHEMICAL APPOINTMENTS
https://www.bangz.com/online-booking/