Lilly
Stylist/Colorist - Master Deva Stylist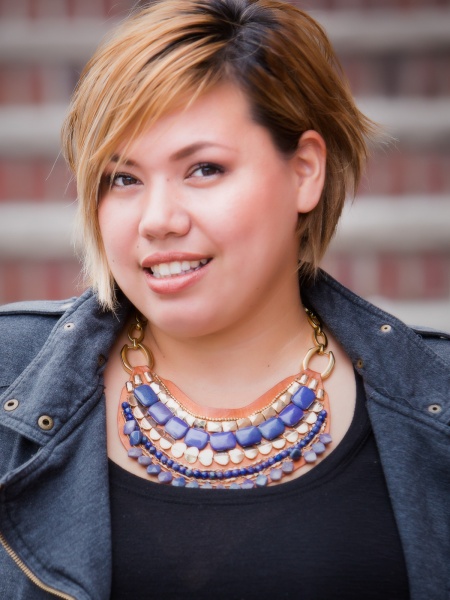 Why do you love being a stylist?
"My greatest joy in being a hairstylist is being able to meet new people and connect with them. I have the pleasure of helping to enhance someone's own outlook on themselves. Good hair goes a long way!"
Hair Inspiration/Role Model
"My Clients! I love hearing about how people come up with ways to mimic styles and giving them tips on mastering it!"
Specializes In
All types of hair, from short to long and curly to straight, light or dark. Up-dos and blowouts, I enjoy all aspects of hair.
Favorite Product
Deva Curl One Conditioner – it the most hydrating conditioner we have and works wonders on all types of hair.
Favorite Place to Eat in Montclair
Petite Persian
Hobbies
I am a family first kind of woman. Outside of my hair life I enjoy exploring with my daughters and husband the wonders of the world!
Training
Graduate of Belleville Vocational for Cosmetology with 19 years experience. Sebastian and Sexy Hair Concepts yearly seasonal updates. Wella's Principles of Haircolor and Dimensional Coloring. Logics International Haircolor. Framesi Haircolor, 2006. LakmeUSA Haircolor October 2008. Lakme Product Knowledge Feb 2009. Lakme "Blonding" Apr 2009. J Beverly Hills Haircutting Workshop w/ Masaki Inoue & Juan Juan October 2009. Wella Haircolor 2010. Mark Garrison Haircutting Workshop Jan 2011. Label M "Get the Look" seminar w/ Anthony Edge Feb 2011. DevaCurl Academy, Devachan Salon NYC, Nov 2012. Wella's Art of Hair Painting, Nov 2012; "The Shag" w/ Sally Hershberger; Glam Holiday Hair w/ Andrew Fitzsimmons; DEVA Curl The Art of Texture & Bounce; DEVA Curl Back Treatment; Redken Shades EQ w/ Julie Lahr;  R & Co Textured Bob.
Certifications
Deva Inspired Certified
Deva Advanced Certified
Deva Master Certified
Fluent in Spanish.
HOURS
Wednesday: 10am – 2pm
Thursday: 12pm – 8pm
Friday: 9am – 2pm
Saturday: 8am – 4pm
LEVEL 6 – Service Pricing
Women's Haircut:  $120+
Women's Haircut w/ Iron:  $137+
DevaCut:  $156+
Men's Haircut:  $82+
Short Blowout:  $72+
Long Blowout:  $77+
Blowout w/ Iron:  $99+
Deva 3-Step Set:  $77+
Updo:  $149+
Single Process:  $120+
Double Process:  $154+
Glaze/Gloss:  $82+
Surface Hilites:  $126+
Partial Hilites:  $181+
Full Hilites:  $192+
Surface Balayage/Hairpainting:  $126+
Partial Balayage/Hairpainting:  $181+
Full Balayage/Hairpainting:  $209+
Ombre:  $209+
Perm/Bodywave:  $192+
Spiral Perm:  Upon Consultation
ONLINE BOOKING AVAILABLE
https://na0.meevo.com/OnlineBookingApp/booking/guest-info?tenantId=101913&locationId=104376