Lisa
Stylist/Colorist - Extension Specialist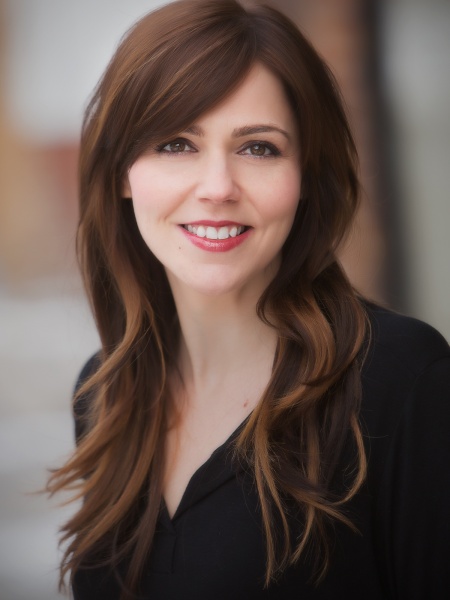 Why do you love being a stylist?
"I enjoy using my creativity to make others feel good about themselves."
Hair Inspiration/Role Model:
Annie Humphreys and Vidal Sassoon
Specializes In:
Great Lengths Cold Fusion Hair Extensions.
Favorite Product:
Davines Oi All in One Milk – It can be used on any hair type . It is moisturizing and smells fabulous!
Hours:
Wednesday: 10am-6pm (every other)
Thursday: 10am-6pm (every other)
Friday: 8am-2pm (every other)
Saturday: 8am – 2pm (every other)
Favorite Place to Eat in Montclair: Casa Piquin
Hobbies:
Shopping
Training – Graduate of Capri Institute of Cosmetology with 9 years experience. 5-Day Classic Haircutting Workshops @ Vidal Sassoon Academy, LA 2002 & 2004; 5-day Creative Cutting @ Salon Concrete, Redbank NJ 2006; Blueprint Haircutting Seminar w/ Nick Berardi @ Wella Studio NYC 2008; Principles of Haircolor, Dimensional Haircoloring & Color Correction Seminars @ Wella Studio NYC 2008; Wella's Maximize Your Business Seminar May 2010; Davines PK w/ Angelo Pacente, June 2010; Wella Color Theory & Workshop July 2010. Mark Garrison Haircutting Workshop, Jan 2011; Wella Color Correction Workshop Feb 2011; Wella Blonde Tempation w/ Alexandra Mattis, March 2011; Hair Treats Hair Extensions, April 2011; Great Lengths Extensions Cold Fusion Method, July 2011; Color To Style w/ The Doves @ Wella Studio, NYC April 2012; TruBeauty Haircutting Trends w/ Top Artist Phillip Wilson August 2014; Davines Haircutting/Coloring Workshop November 2014; Happy Monday Haircutting Trends w/ International Top Artist Nick Arrojo November 2014. Aaron Johnson hair cutting, January 2017; Halo Calligraphy Cutting w/ Julian Seidel; Haircutting w/ Julian Perlingiero; Creative Techniques @ IBS; Hand Tied Extensions w/ Tye Habit.
Certifications/Awards – Great Lengths Hair Extensions Certification 2006; Great Lengths Hair Extensions Cold Fusion Method, July 2011. Lisa has donated her time and talents for various events such as Extra Ordinary Weddings April 2010; Bobbi Brown "Girls Night Out" May 2010,