Lisa
Stylist/Colorist - Extension Specialist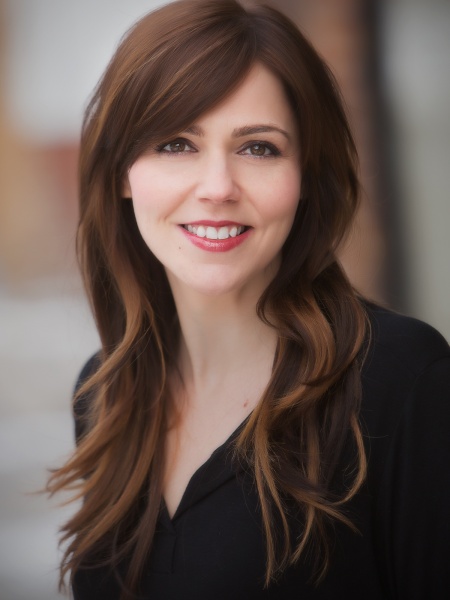 Why do you love being a stylist?
"I enjoy using my creativity to make others feel good about themselves."
Hair Inspiration/Role Model
Annie Humphreys and Vidal Sassoon
Specializes In
Great Lengths Cold Fusion Hair Extensions.
Favorite Product
Davines Oi All in One Milk – It can be used on any hair type . It is moisturizing and smells fabulous!
Favorite Place to Eat in Montclair
Casa Piquin
Hobbies
Shopping
Training – Graduate of Capri Institute of Cosmetology with 21 years experience. 5-Day Classic Haircutting Workshops @ Vidal Sassoon Academy, LA 2002 & 2004; 5-day Creative Cutting @ Salon Concrete, Redbank NJ 2006; Blueprint Haircutting Seminar w/ Nick Berardi @ Wella Studio NYC 2008; Principles of Haircolor, Dimensional Haircoloring & Color Correction Seminars @ Wella Studio NYC 2008; Wella's Maximize Your Business Seminar May 2010; Davines PK w/ Angelo Pacente, June 2010; Wella Color Theory & Workshop July 2010. Mark Garrison Haircutting Workshop, Jan 2011; Wella Color Correction Workshop Feb 2011; Wella Blonde Tempation w/ Alexandra Mattis, March 2011; Hair Treats Hair Extensions, April 2011; Great Lengths Extensions Cold Fusion Method, July 2011; Color To Style w/ The Doves @ Wella Studio, NYC April 2012; TruBeauty Haircutting Trends w/ Top Artist Phillip Wilson August 2014; Davines Haircutting/Coloring Workshop November 2014; Happy Monday Haircutting Trends w/ International Top Artist Nick Arrojo November 2014. Aaron Johnson hair cutting, January 2017; Halo Calligraphy Cutting w/ Julian Seidel; Haircutting w/ Julian Perlingiero; Creative Techniques @ IBS; Hand Tied Extensions w/ Tye Habit.
Certifications/Awards
Great Lengths Hair Extensions Certification
Great Lengths Hair Extensions Cold Fusion Method
Hair Treats Hair Extensions
Hand Tied Extensions
Vidal Sassoon Creative Cutting
Calligraphy Haircutting Method
Lisa has donated her time and talents for various events such as Extra Ordinary Weddings April 2010; Bobbi Brown "Girls Night Out" May 2010;
HOURS
Bi-Weekly Schedule
Wk1:  Wednesday 10am – 6pm and Thursday 10am – 6pm
Wk 2:  Friday: 8am – 2pm and Saturday 8am – 1:30pm
LEVEL 5 – Service Pricing
Women's Haircut:  $109+
Women's Haircut w/ Iron:  $126+
Men's Haircut:  $77+
Short Blowout:  $66+
Long Blowout:  $72+
Blowout w/ Iron:  $94+
Updo:  $138+
Single Process:  $109+
Double Process:  $143+
Glaze/Gloss:  $77+
Surface Hilites:  $116+
Partial Hilites:  $170+
Full Hilites:  $182+
Surface Balayage/Hairpainting:  $116+
Partial Balayage/Hairpainting:  $170+
Full Balayage/Hairpainting:  199+
Ombre:  $199+
Hair Extensions:  Upon Consultation
ONLINE BOOKING AVAILABLE
https://na0.meevo.com/OnlineBookingApp/booking/guest-info?tenantId=101913&locationId=104376