Morgan
Level 4 Stylist - Educator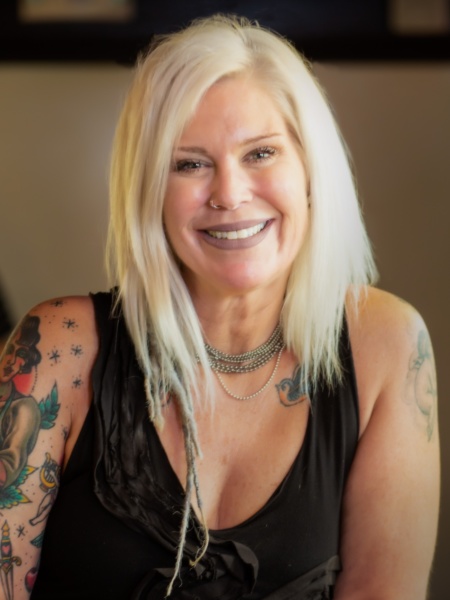 Why do you love being a Stylist?
"It's a form of artistic expression and I love to make people happy and look & feel good."
Hair Inspiration/Role Model:
Nick Arrojo, Vidal Sassoon, Aaron Johnson, KT Perkins, Emily Costello, Gerard Scarpaci
Specializes in:
Haircutting – Razor & Scissor
Favorite Product:
Hours:
Sundays: 9am – 5pm (every other)                                                                                                                           Wednesday:  10am – 6pm                                                                                                                                           Thursday:  8am – 2pm                                                                                                                                                 Friday:  8am – 2pm                                                                                                                                                      Saturday:  8am – 4pm (every other)
Favorite Place to Eat in Montclair:
Hobbies:
Skiing, Painting, Working Out, Going to the Beach

Training:
26 years experience with educational and training background with Trevor Sorbie London 1990 and Redkin NYC 2009. Wella's Maximize Your Business Seminar May 2010. Mark Garrison Haircutting Workshop Jan 2011. Label M "Get the Look" Advanced Haircutting Workshop w/ Artistic Director, Anthony Edge Feb 2011; 5 day Wella Essential Cutting 20111; Label M London Calling w/ International Artistic Director Richard Mannah September 2014; Sebastian Fall/Winter Haircutting Collection October 2014; Happy Monday Haircutting Trends w/ International Top Artist Nick Arrojo November 2014, Trevor Sorbie for haircutting and Redken for haircutting., Nick Berardi Blueprint to Cutting 2014, 2 Day Nick Arrojo Intro to Razor Cutting 2015; 5 Day Nick Arrojo Razor Craft 2015. Aaron Johnson Hair Cutting, January 2017. Arrojo Classic Cuts , NYC February 2017; Haircutting w/ Julian Pelingiero; Creative Haircutting @ IBS; AQUA Hair Extensions; Innovative Cutting; Contemporary Bobs; ECRU Style & Progression;  ECRU The Trend Report w/ Emilie Luciano; The Razor'd Edge; Emily Costello training.