Phyllis
Stylist - Keratin Specialist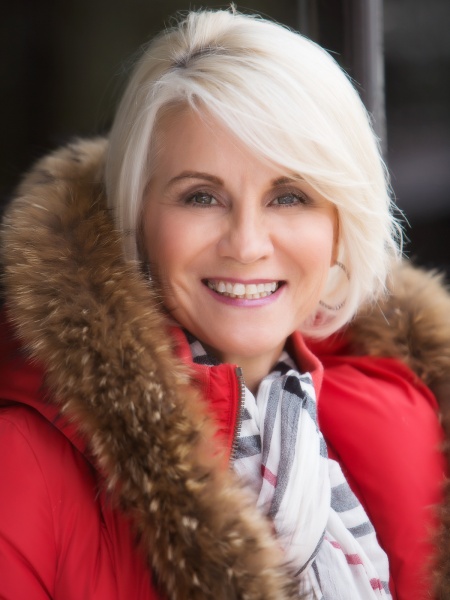 Why do you love being a Stylist?
"I love the interaction with clients and creating change."
Hair Inspiration/Role Model
Vidal Sassoon
Specializes In
Haircutting, Perms, Keratin Treatments and Up-Do's/Evening Styles.
Favorite Product
Wella elements Shampoo & Conditioner – love the fragrance and great for all hair types!
Favorite Place to Eat in Montclair
De Novo
Hobbies
Cooking & Antiquing
Training
Graduate of Capri Institute with 34 years experience. Attended various educational seminars and updates with DePasquale Salon Systems, Aveda, Vidal Sassoon, Sebastian, Trevor Sorbi and John Dellaria. Davines PK w/ Angelo Pacente, June 2010. Coppola Keratin Treatment August, 2010. Mark Garrison Haircutting Workshop, Jan 2011. Cadiveu Acai Keratin Treatment, June 2011. Global Keratin Hair Taming System w/ Juvexin, July 2011. Happy Monday Haircutting Trends w/ International Top Artist Nick Arrojo November 2014, Lasio Keratin, Arrojo American Wave July 2015. Modern Bride, June 2017. Ecru hair cutting with Anthony Edge, June 2017; Halo Haircutting w/ Julian Seidel; ECRU Form to Finish Method; R & Co Textured Bob.
Certified
Global Keratin Certified
Cadiveu Acai Keratin Certified
Lasio Keratin Certified
ARROJO American Wave Certified
HOURS
Thursday: 11am – 8pm (every other)
Friday: 8am – 2pm
Saturday: 8am – 1:30pm
LEVEL 3 – SERVICE PRICING
Women's Haircut:  $88+
Women's Haircut w/ Iron:  $101+
Men's Haircut:  $56+
Short Blowout:  $56+
Long Blowout:  $61+
Blowout w/ Iron:  $83+
Updo:  $117+
Perm/Bodywave:  $255+  *all new clients need a consult prior
Spiral Perm:  Upon Consult
Arrojo American Wave:  $390+  *all new clients need a consult prior
Global Keratin:  $400+  *All new clients need a consult prior
ONLINE BOOKING AVAILABLE
https://na0.meevo.com/OnlineBookingApp/booking/guest-info?tenantId=101913&locationId=104376