Fallon
Stylist/Colorist - Deva Inspired Stylist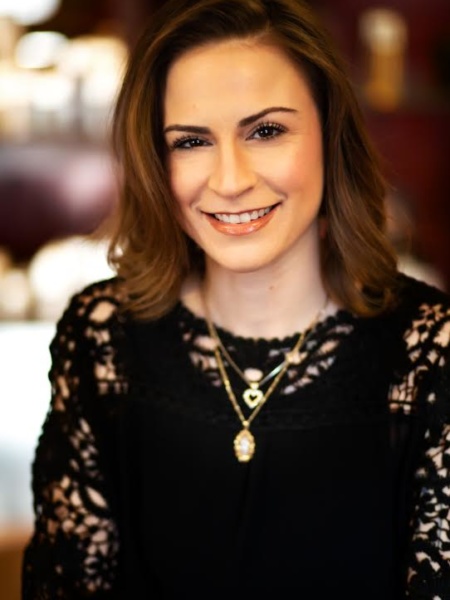 Why do you love being a stylist?
 I love making people feel good! Building relationships with my clients and looking forward to seeing them during their next appointment is so rewarding!
Hair Inspiration/Role Model
My mom and great grandfather initially sparked my interest, but working with my fellow co-workers at Bangz has really been inspiring to me. And, all of our favorite Instagram pages! Example: @hairbrainedofficial, @modernsalon, @nothingbutpixies, @beyondtheponytail
Specializes In
Updo's and blow outs
Favorite Product
Anything R&Co
Favorite Place to Eat in Montclair
Ani Ramen
Training/Experience
Graduate of Capri of Paramus with 9 years experience. Graduate and completion of Bangz In-House Educational Program that includes Arrojo Based Methology; Fabuloso Pro; Wella Hairpainting with Shelly Gabrielle; Pravana Vivids with Stacie Kowalski; Ecru Hair Jams with Lisa Lobosco and Amanda Jenkins; Wella Color Trends with Rachel Gugliemi Nelson; Aqua Hair Extensions with Peter Orcinoli; Sexy Hair Concepts Women and Men's Cutting; ECRU The Trend Report w/ Emilie Luciano; Living Proof Hands-On Cutting & Styling; Redken Principles of Color Correction; Redken Shades EQ w/ Julie Lahr;  R & Co Textured Bob; Wella Haircutting Trends w. Anna Vaul.
Certifications
Level 1 Deva Inspired Stylist
AQUA Hair Extensions
HOURS:
Sunday:  9am – 5pm (*One sunday a month)
Tuesday:  11am – 7pm
Wednesday:  10am – 6pm
Thursday:  12pm – 8pm
Friday:  9am – 5pm
Saturday:  9am – 5pm
LEVEL 2 – Service Pricing
Women's Haircut:  $78+
Women's Haircut w/ Iron:  $95+
DevaCut:  $96+
Men's Haircut:  $51+
Short Blowout:  $51+
Long Blowout:  $56+
Blowout w/ Iron:  $73+
Deva 3-Step:  $56+
Updo:  $107+
Single Process:  $78+
Double Process:  $101+
Glaze/Gloss:  $61+
Surface Hilites:  $83+
Partial Hilites:  $128+
Full Hilites:  $150+
Surface Balayage/Hairpainting:  $83+
Partial Balayage/Hairpainting:  $128+
Full Balayage/Hairpainting:  167+
Ombre:  $167+
ONLINE BOOKING AVAILABLE
https://na0.meevo.com/OnlineBookingApp/booking/guest-info?tenantId=101913&locationId=104376