Natalie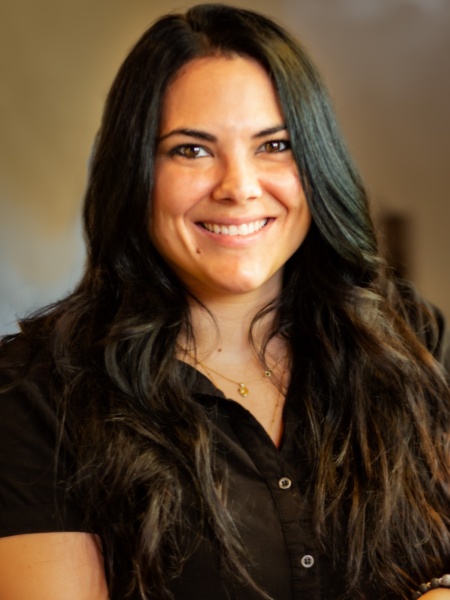 Why do you love being a stylist?
I love being able to connect with my clients by accomplishing their vision with my creativity.
Hair Inspiration/Role Model
Riawna Capri and Nikki Lee are celebrity stylists that started young, worked hard, and brought their dreams into reality. They inspire me to reach for the stars.
Specializes In
Blondes, hair color, haircutting
Favorite Product
I enjoy suggesting products that fit each clients needs.
Favorite Place to Eat in Montclair
I'm new to the area and open to suggestions!
Hobbies
Kickboxing, cooking, and traveling the world
Training
I began my career at the Salon Professional Academy – Redken School w. 5 years experience. I trained in advanced education with Wella, Sebastian, and Nioxin. I also trained under their top educators. Trained under celebrity stylists Riawna Capri and Nikki Lee. Certified in Brazilian Keratin & Brazilian Blowout; Global Keratin; Wella Koleston ME+; Hi-Speed Balayage; Redken Shades EQ w/ Julie Lahr;  R & Co Textured Bob; Barbacide Sanitation Certification
Certifications
Brazilian Keratin Certified
Brazilian Blowout Certified
Global Keratin Certified
Barbacide Sanitation Certified
HOURS
Wednesday: 10am – 8pm
Thursday: 9am – 5pm
Friday:  9am – 7pm
Saturday: 9am – 5pm
LEVEL 4 – SERVICE PRICING
Women's Haircut:  $110+
Women's Haircut w/ Iron:  $130+
Men's Haircut:   $80+
Short Blowout:  $70+
Long Blowout:    $75+
Blowout w/ Iron:   $100+
Updo:   $140+
Single Process:    $110+
Double Process:  $150+
Glaze/Gloss:   $80+
Surface Hilites:    $115+
Partial Hilites:   $180+
Full Hilites:  $195+
Surface Balayage/Hairpainting: $115+
Partial Balayage/Hairpainting:   $180+
Full Balayage/Hairpainting:    $210+
Ombre:   $210+
Global Keratin:    $440+
Global Keratin Blowout:  $250+  *does not include haircut
Global Keratin Blowout w/ Haircut:   $360+
NOTE:  Additional charges may apply on chemical services.  Please ask for a price quote before your service begins
ONLINE BOOKING AVAILABLE FOR ALL NON-COLOR/CHEMICAL APPOINTMENTS
https://na0.meevo.com/OnlineBookingApp/booking/guest-info?tenantId=101913&locationId=104376