Bangz is pleased to announce that we now perform a new hairdressing technique that creates volume, texture and bounce without split ends. A precision-sharp pen-shaped tool and the technique for using it are called
Calligraphy Cut
. The technique and cutting tool was introduced in Europe over twenty years ago and inventor and German-born Master Stylist Frank Brormann is bringing education on the technique to the U.S.
Brormann says that he got inspiration for the Calligraphy Pen while cutting flowers. "I realized that if you cut in a perfect angle, you can increase the [flower's surface area] nearly three times," Brormann says. "And if you can do that to flowers, why not with hair? It took me six years to develop the technique and to design the tool. The result: Hair that is beautiful, soft and flexible, with natural movement that begins in the ends of the hair. And the tool looks like a piece of art."
About the Technology:
The Calligraphy Pen's revolutionary cutting blade is angled at three degrees, which cuts each strand of hair on the diagonal. Holding the pen like a paint brush and using pulsing strokes toward the tips of a client's hair allows the hairdresser to cut hair at a 21-degree angle, which increases surface area at the tip by 270 percent. The angle of the blade and patented technique gives hair motion, vibrance and bounce. The results, which cannot be replicated or achieved with even the sharpest pair of scissors, include fuller, lighter, healthier hair that creates natural movement, increases color radiance, reduces blow dry time by 30%, and eliminates split ends.
August 2018 Promotion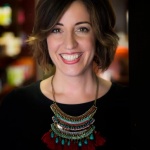 Book an appointment with Annmarie, our Level 7 Stylist, and receive a Calligraphy Cut at her regular haircut price for the month of August. Please mention this promotion upon booking to receive this discount. To request an appointment with Annmarie, call 973-746-8426.
Bangz Stylists Trained
Annmarie (Level 7 Stylist) and Christiana (Academy Stylist) are currently trained in the Calligraphy Cut technique. To request an appointment with Annmarie or Christiana, call 973-746-8426.
View Calligraphy Cut on Instagram